You've got a small room in your home and you love it—it's cozy, intimate, and holds a special charm. But what if you could make it feel more spacious without knocking down a wall? Great news: you absolutely can! All you need is a little paint and some know-how. Let us guide you through some painting ideas that can visually enlarge your space. No construction needed!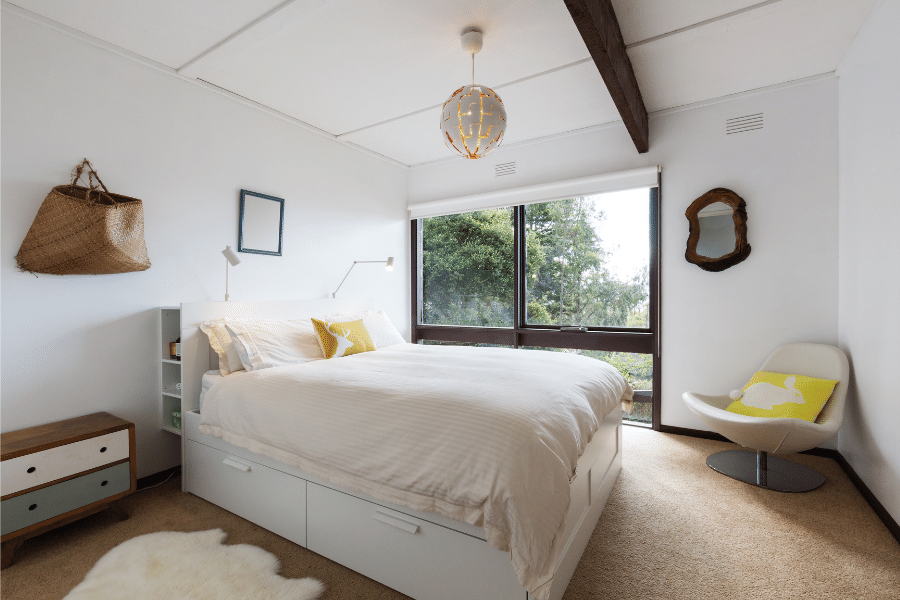 1. Lighter Shades are Your Best Friend
When it comes to making a room feel airy and open, light colors are the way to go. Think soft whites, pastels, or even a muted gray. Lighter shades reflect light better, creating a more expansive feel. You'll be amazed at how a simple color change can transform your small room into a more spacious oasis.
2. Use Monochromatic Color Schemes
Sticking to a monochromatic color palette creates unity and flow, reducing visual clutter. When everything is in harmony, it tricks the eye into perceiving more space than there actually is. So, choose varying shades of one color for the walls, trim, and even furniture if possible.
3. Accent Walls: Do it Wisely
An accent wall can either make or break the spacious feel you're going for. Choose the farthest wall from the entrance as your accent wall and paint it a shade darker than the other walls. This technique adds depth and creates the illusion of elongation. Just make sure to keep it in the same color family to maintain cohesiveness.
4. Stripes to the Rescue
Vertical stripes can elongate your walls, giving the impression of a higher ceiling. Whether you opt for thin or thick stripes, make sure to stick to a light color scheme. Alternatively, horizontal stripes can make the room feel wider. Whichever you choose, stripes are a fun and stylish way to maximize your space.
5. Ceiling and Trim: Don't Forget Them
A common mistake is to neglect the ceiling and trim when painting. A lighter color for your ceiling can make it seem higher, adding to the room's spaciousness. For the trim, consider a shade lighter than your walls. This creates a contrast that delineates space, making the room appear larger.
6. The Magic of Mirrors
Okay, this isn't a painting tip, but it works wonders in conjunction with your new paint job. Placing a large mirror on one of the walls reflects light and space, almost like adding a window. Choose a frame that matches your new paint scheme for a unified look.
7. Matte Over Glossy
Matte finishes absorb light, minimizing glare and reflections. This helps make the room feel soft, warm, and above all, larger. Glossy finishes can have the opposite effect, highlighting the room's limitations.
The Wrap-up
Painting is a cost-effective and impactful way to transform any room. When it comes to small spaces, the right choices can create a sense of roominess that belies the room's actual dimensions. So go ahead, pick up that paintbrush and start dreaming big for your small space!
For more tips and expert advice, feel free to reach out. Your dream home is just a few brush strokes away!