When you've invested time and money into painting the exterior of your home, you naturally want the results to last as long as possible. After all, a freshly painted exterior doesn't just improve the curb appeal—it also serves as a protective layer against the elements.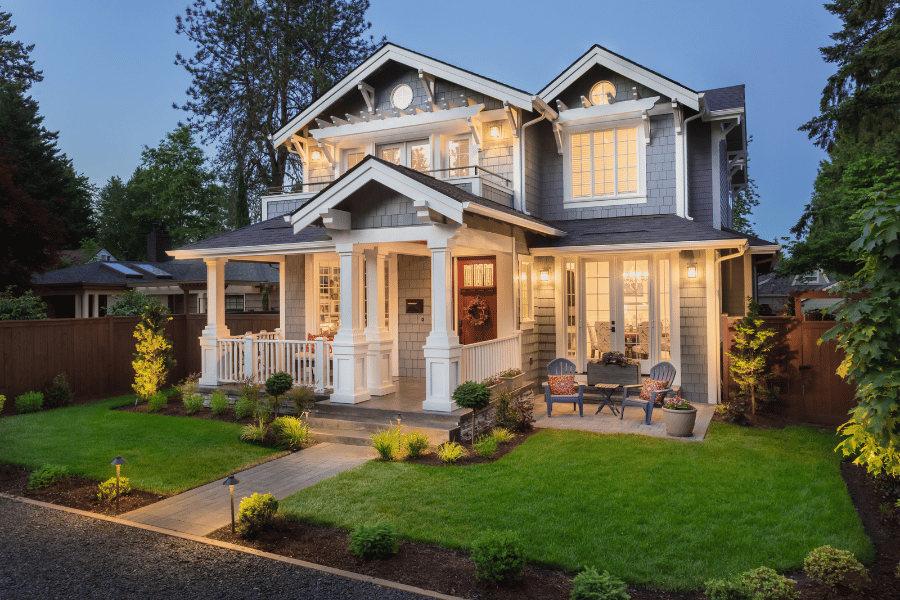 But how do you ensure that the vibrant colors and smooth finishes stand the test of time? Good news: With just a few smart strategies, you can extend the lifespan of your exterior paint job significantly.
1. Choose High-Quality Paint
The Problem:
Low-quality paints tend to fade, peel, and chip more quickly than their higher-quality counterparts. This can leave your home looking worn and neglected sooner than you'd like.
The Solution:
Invest in premium, durable exterior paints that are designed to withstand the rigors of weather and time. These paints contain superior ingredients and advanced formulas that offer better adhesion, UV resistance, and moisture protection. The initial investment might be slightly higher, but you'll save money in the long run by avoiding frequent repainting.
The Takeaway:
You get what you pay for. Don't cut corners on paint quality if you want a long-lasting result.
2. Prep the Surface Meticulously
The Problem:
Even the best paint won't adhere well to dirty, uneven, or damaged surfaces. Poor surface preparation can lead to premature paint failure, reducing the lifespan of your paint job.
The Solution:
Before you start painting, make sure to thoroughly clean the surface, removing any dirt, mildew, or loose paint. Consider power-washing the walls and use a scraper or wire brush to remove old, peeling paint. Patch up any holes, cracks, or imperfections with an appropriate filler. Sanding the surface for better adhesion can also go a long way.
The Takeaway:
Preparation is key. A clean, smooth surface will help you achieve a paint job that not only looks great but also lasts longer.
3. Keep Up With Maintenance
The Problem:
Even high-quality paint and a flawless application can succumb to the effects of time and environmental stressors like sun, rain, and wind.
The Solution:
Regularly inspect the paintwork for signs of wear and tear. Early intervention can prevent minor issues from escalating into major problems. Simple touch-ups can easily fix small cracks, chips, or fading. Additionally, washing your home's exterior annually can help maintain its appearance and prevent buildup of damaging substances like mold and dirt.
The Takeaway:
Proactive maintenance can extend the lifespan of your paint job by years. Make it a habit to inspect and touch-up your paint as needed.
By investing in high-quality paint, preparing the surface correctly, and maintaining the paintwork, you'll ensure that your home's exterior stays vibrant and protected for many years to come. It's not just about making your home look beautiful; it's about making a wise investment in its long-term value.
Remember, a paint job is only as good as the effort you put into it. Make smart choices and take proactive steps to ensure that your home remains a sight to behold for years to come.