When it comes to giving your home a fresh, new look, exterior house painting is one of the most effective methods. However, unlike interior painting, the success of this endeavor heavily relies on Mother Nature's whims.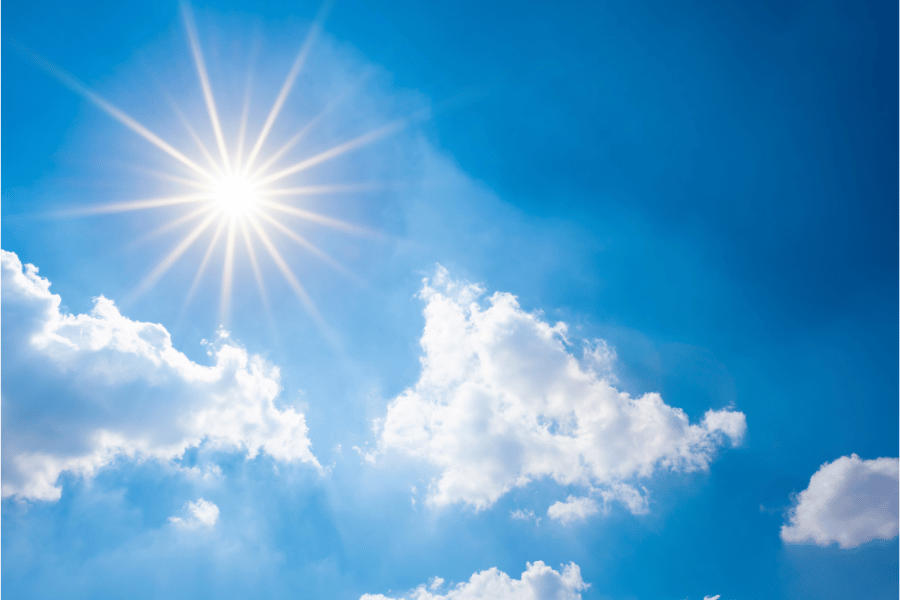 As an expert in residential house painting, I understand the importance of choosing the right weather conditions to ensure the best possible outcome for your home. Let's dive into what makes for ideal painting weather and why it's so crucial.
Understanding the Importance of Weather
Exterior house painting isn't just about picking the right color and quality of paint; it's also about timing. The weather can significantly affect the drying process and the final appearance of the paint. That's why as a professional, I always emphasize the importance of considering the weather before starting any exterior painting project.
Ideal Temperature for Exterior Painting
The perfect temperature range for exterior painting is typically between 50°F and 85°F. This range ensures that the paint dries evenly and adheres properly to the surface. Temperatures that are too low can lead to poor paint adhesion and uneven drying, while excessively high temperatures can cause the paint to dry too quickly, leading to visible brush strokes and an uneven finish.
Humidity's Role in Painting
Humidity is another critical factor. High humidity can prolong the drying time of paint, increasing the likelihood of dust and debris sticking to the paint and leading to an unsatisfactory finish. On the other hand, low humidity can cause the paint to dry too rapidly, which can lead to cracking and peeling over time. Aiming for a day with moderate humidity is ideal for your painting project.
Wind and Sun Considerations
While a nice breeze might seem pleasant, too much wind can cause the paint to dry too quickly or blow dirt and debris onto the wet paint. Similarly, direct sunlight can speed up the drying process, leading to potential cracking and peeling. It's best to paint on a day with mild winds and when the surface to be painted is in the shade.
Rain and Exterior Painting
Rain is a painter's nemesis. Painting on a wet surface or when rain is imminent can result in a host of issues, including water spots and inadequate adhesion. Ensure that there's no rain forecasted for the day of painting and ideally for a few days afterward to allow the paint to cure properly.
Why Timing Matters
Choosing the right weather conditions is not just about ensuring a smooth and even coat of paint. It's also about the longevity of the paint job. Paint applied under ideal conditions can last significantly longer, saving you time and money in the long run. Additionally, painting in the right weather conditions reduces the risk of having to redo the job due to premature wear and tear.
Conclusion
Exterior house painting can transform the look of your home, but it requires more than just hard work and quality materials – it requires the right weather. By understanding the ideal temperature, humidity, and weather conditions needed for exterior painting, you can plan your project for success. If you're unsure about the best time to paint or need professional assistance, don't hesitate to reach out to experts who can guide you through this process and ensure a stunning and long-lasting finish for your home.
Remember, a little patience and planning can go a long way in achieving that perfect, enduring exterior paint job that not only enhances your home's curb appeal but also protects it for years to come.