Hey there, homeowner! As the leaves begin to change and the air turns crisp, you might be feeling the urge to bring some of that fall magic indoors. But where do you start? Don't worry; we've got you covered.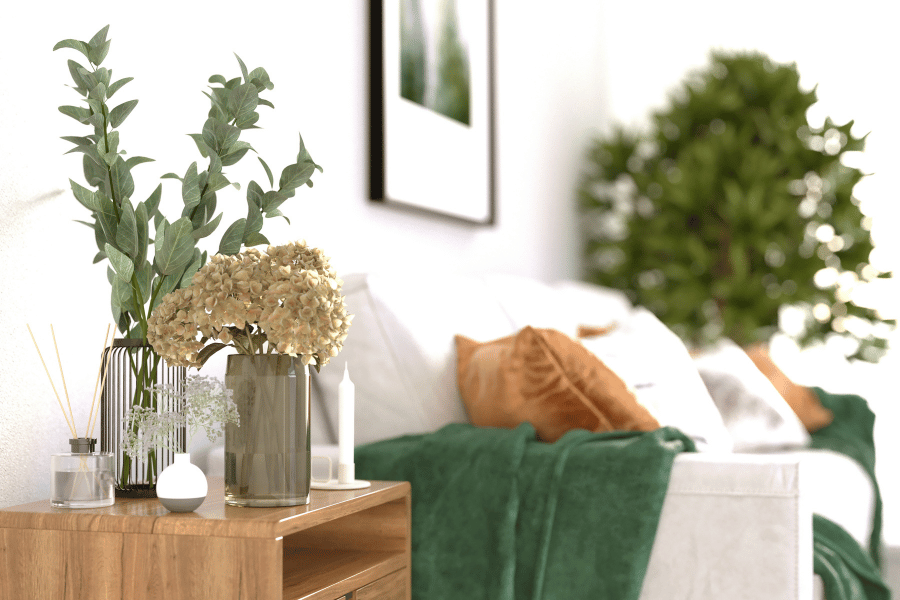 Updating your home to reflect the rich colors of fall is easier than you think, and it can instantly make your space feel cozier and more inviting.
The Power of Paint
Let's start with the obvious: paint. It's the easiest way to make a dramatic change in your living space. Now, you don't have to go all out and paint every wall in sight; even a single accent wall can significantly shift the mood.
Recommended Fall Paint Colors:
Rustic Red: A deep, earthy red can evoke the feeling of a warm autumn evening by the fire.
Golden Mustard: If you're after a sunny, inviting atmosphere, this shade can add just the right amount of cheer.
Forest Green: Nothing screams fall like the deep greens you'd find on a hike through the woods.
Classic Navy: A versatile color that pairs well with fall hues but will also last you year-round.
Remember, you're not committing to these colors forever. If you're hesitant about making a permanent change, consider temporary wallpapers or wall decals in these shades.
Accentuate with Accessories
Paint alone can make a big difference, but let's not forget the small things. Accessories like pillows, drapes, and even rugs can elevate the entire look without requiring a lot of effort or investment.
Pillow Talk
Think velvet and heavy cotton materials for your cushions. Colors like burgundy, orange, and browns can make your couch or bed look like it's right out of a fall catalog.
Drapery Drama
Swap out light, airy curtains for heavier drapes. Choose fabrics like suede or tweed in shades that complement your walls—imagine deep plums or muted grays.
Rug Renaissance
A rug can tie everything together. Go for a warm-toned patterned rug to bring in all your autumnal colors and make your living space feel even cozier.
Harmony in Design
When updating your home, it's crucial to ensure that everything feels cohesive. This doesn't mean you have to match everything down to the T, but the colors should complement each other. Stick to a palette of 3-4 shades for a harmonious look.
Quick Tips:
Sample Swatches: Always test paint colors and fabric swatches in the room you'll be updating. Colors can look different depending on the lighting.
Mix and Match: Don't be afraid to mix patterns and textures. A plaid pillow can look fantastic next to a floral curtain if they're in the same color family.
Quality Over Quantity: Choose fewer, higher-quality pieces for a lasting transformation.
Time for Action
If you're in the Georgetown, Round Rock, Cedar Park, Leander, or Liberty Hill area and thinking about making these updates, why not let the experts handle the painting part? Your home deserves a professional touch to bring your vision to life.
Ready to update your home with the rich, comforting hues of fall? Let's make it happen! Contact us today to get started on transforming your home into an autumnal paradise.